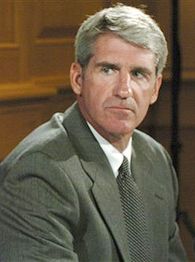 LSU hired Duke athletic director Joe Alleva as its new athletic director yesterday.  I have really nothing intelligent to say about this hiring, but I thought I'd put it out there.
The football Spring Game is today.  We all remember that 92,000 showed up to Tuscaloosa last year for the Spring Game.  That is a record for Spring Game attendance that will probably stand for decades, as it greatly surpassed any previous Spring Game.  
What I did not know when I moved to Tuscaloosa 5 1/2 years ago, and what most people who don't have connections to the state of Alabama probably do not realize, is that Spring Football has always been a much bigger deal here than elsewhere.  When I moved here, traffic was genuinely snarled on A-Day game day.  I was genuinely surprised.
One day, I told my wife that I was not accustomed to Spring Football being so much bigger of a deal here as it is in Baton Rouge.  She asked me, "How many people do you normally get at a Spring Game."  I told her that we don't always even
have
 a Spring Game.  She was confused and surprised.  I remember last year we had one, but the year before we did not.  I estimated that when we have one, we typically get about 5,000 people there, and it isn't promoted all that heavily.  I think they normally get about 3x that many people here, perhaps 4x as many.  Last year was an aberration brought on by Saban Fever.  I expect this year it will be more like 40,000 as Saban Fever has died down a little, but the ante has been raised on Spring Football.
I truly question the value of a Spring Game as far as evaluating the players or getting a taste of the strategies to be employed throughout the season.  Coaches carefully screen what information gets out during the early part of Spring drills.  Why would they let fans (and opposing coaches) know what's going on at the end?
This year, LSU is treating its game as another Junior Day.  Reportedly 50 or so high school junior prospects LSU is recruiting or watching are going to be in attendance at the game.  Expect a couple of commitments, as several guys LSU really wants appear to be close to pulling the trigger.  
I am particularly interested in what could transpire on the linebacker front.  We clearly need to recruit some linebackers this year, and a whole bunch of good linebackers are on the radar now.  So many, in fact, that there's no way we could take them all.  Some obviously have to be higher on the ladder than others, but all of the guys LSU is looking at (Minter, Bostic, Williams, Ferrell, etc.) have their boosters out there saying we need to be focusing on their guy.  And that's just the out-of-state guys.  
It's something to keep an eye on.